MockShop
Visual merchandising software that creates a 3D store in true colour, Mockshop software provides clarity and ease for visual product range analysis.
3D Store Mockups and Visual Analysis
MockShop - Your Visual Merchandising Software
MockShop visual merchandising software plans your stores and organises your product ranges digitally. Create 3D virtual store mock-ups and access enhanced visual product range analysis. Develop visual merchandising guidelines and planograms to help you save time and drive sales. All of your product imagery captured on StyleShoots Horizontal can be easily imported into MockShop software through its own API. Converting the images to CAD and allowing the products to be merchandised within your own virtual store. Product dimensions are also saved, allowing efficient merchandising processes to ensure capacity and density are optimised.
MockShop software can import data from any of your back-end systems including product information, wholesale and retail costs, and supplier information. This visual merchandising software allows seamless decisions around stock choice, revenues, product placement, and stock levels. See your retail stores in virtual space, and alter floor plans with the touch of a button. Shift your stock into different configurations, then shift it back without leaving your seat. MockShop software enables you to share your vision for your virtual merchandising across all of your stores in real-time, creating beautiful feedback loops that really work.
"Our guidelines come through from head office and they are what drive consistency across every store no matter what size and shape the space is. The customer is getting the same experience from one store to the next."
Visual Merchandising Software that allows you to complete VM plans before stock arrives using CAD images
Easily share planogram images with staff for consistent execution
Visual retailing enables filtration of product collections based on criteria such as colour, price, and type
Top-down view of how your store is laid out with crucial stats such as square-foot and cost included
Real-time feedback loops with team members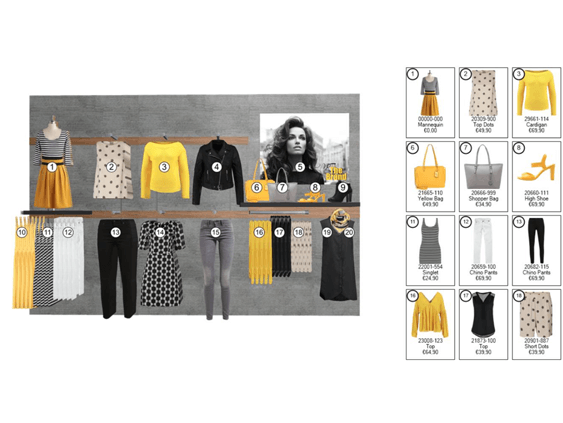 The perfect plan, every time.
Unlimited 3D virtual stores using the easy drag-and-drop interface
Includes all your fixtures, shelving, products, and graphics for an accurate representation of your space
Images, 3D objects, and sketches easily imported using existing data
MockShop software lets you sort through your products by colour, style, season, or profit margins
Publish to ShopShape and ensure merchandise and range planning compliance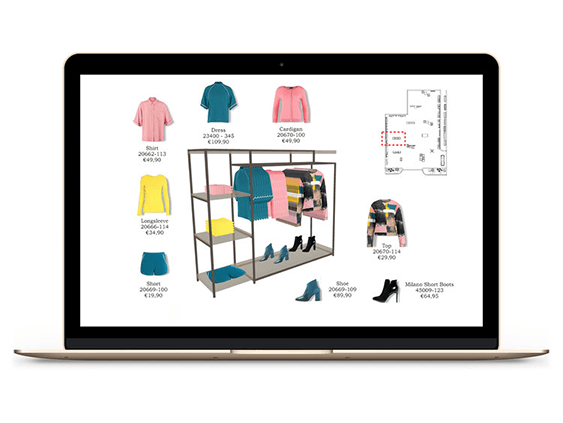 Visual intelligence you won't believe.
Easier to make decisions around stock choice and revenue lines 
Use visual merchandising tools to access product information, plan layouts, and turnover products 
Use backend information to guide future planning, importing and delivery to different stores
Real-time heat mapping displaying sell-through data: price, sold quantity, and more
Enjoy simple dashboards that improve clarity for all staff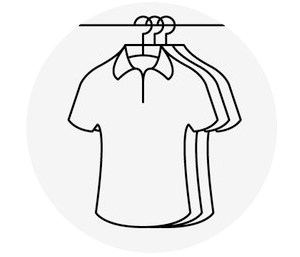 Deliver more relevant guidelines to field teams by grouping store clusters.
Create digital mock-up stores instead of physical ones.
Shift stock across displays without lifting a finger.
Plan what stock will follow your current offerings.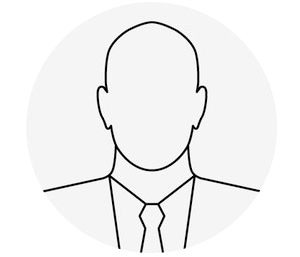 Visual merchandising tools ensure improved stock management (no overstocking).
Digitally test product density in a 3D environment and avoid overspending.
The visual merchandising software integrates with your existing IT systems easily.
Use precise visual merchandising tools that monitor stock to the last ribbon.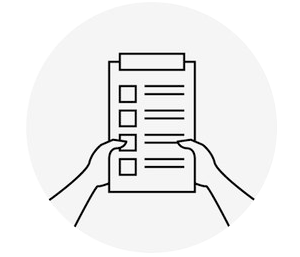 Create visual storyboards of your product collections before the 'buy'.
Visualise your range with actionable and deeply integrated product data.
Get an overview of your product range in a real-time 3D environment.
Take the guesswork out of all stock blend decisions.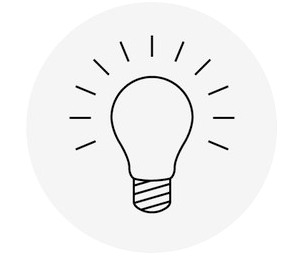 Preview PoS material and signage in a 3D store environment.
Instantly create storyboards to preview products and range with ease.
Aid campaign direction with visual merchandising software that provides unparalleled clarity.
Show your clients exactly what is on offer with visual merchandising tools they can interact with.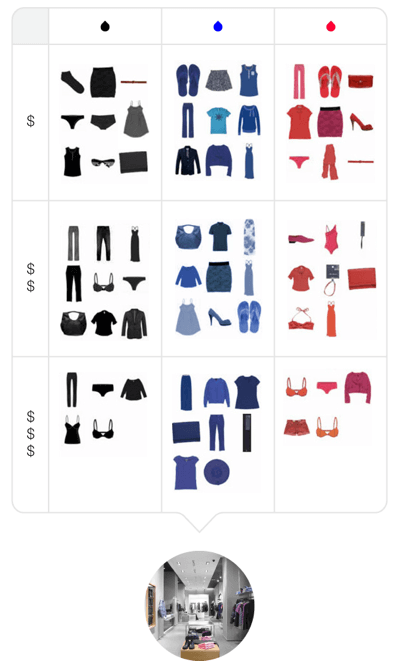 Visualise your product range
MockShop is visual merchandising software that makes all of your product data visible. It's easier to plan, manage, and execute collections.
Visualise your planning data.
Create collections with ease.
Test your range before the 'buy'.
Automatically import product data.
Mock up your stores in 3D
Create interactive 3D stores by simply dragging and dropping fixtures and products. See what works and what needs work.
Digitally merchandising fixtures
Mockup stores by cluster
Powerful real-time heat mapping
Rich product data integration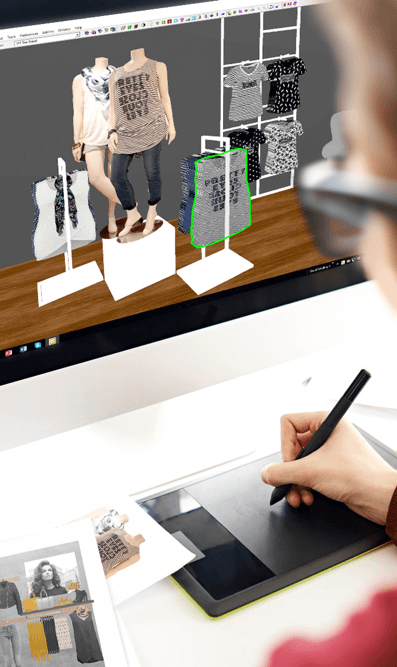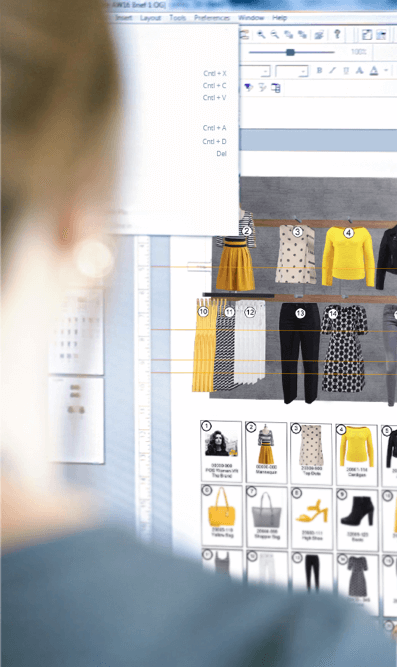 Speed up your planogram creation
Mockshop software's automated planogram creation system makes it faster than ever to create fixtures and store planograms. Add precision to your planning processes.
User-friendly and easy to execute
Drag and drop functions
Time-saving automation creations
Send visual merchandising guidelines
After you create a 3D store mockup and planogram, use the visual merchandising software to export directives that are more relevant to your stores.
Customise by store cluster
Publish in one click
Enhance your in-store execution