Smart StyleShoots Solutions
Engage your retail, ecommerce, and social media customers with our StyleShoots content creation solutions. Our StyleShoots photo booth machines support content creation in simple ways that will blow your current system out of the water. These user-friendly machines are equipped with professional Canon cameras and iPads, enabling your in-house crew to produce professional product photographs with superb lighting, backdrops, and automated editing.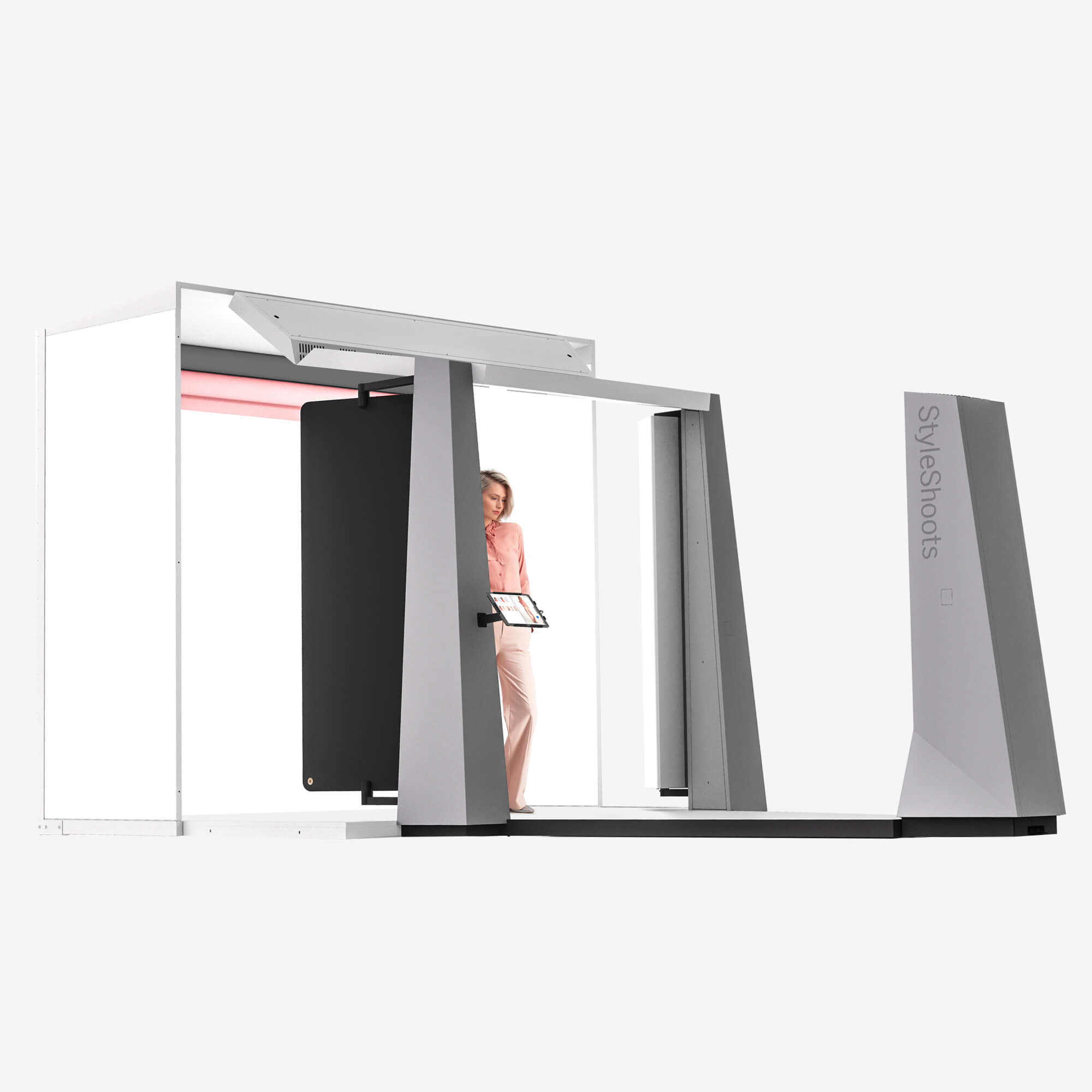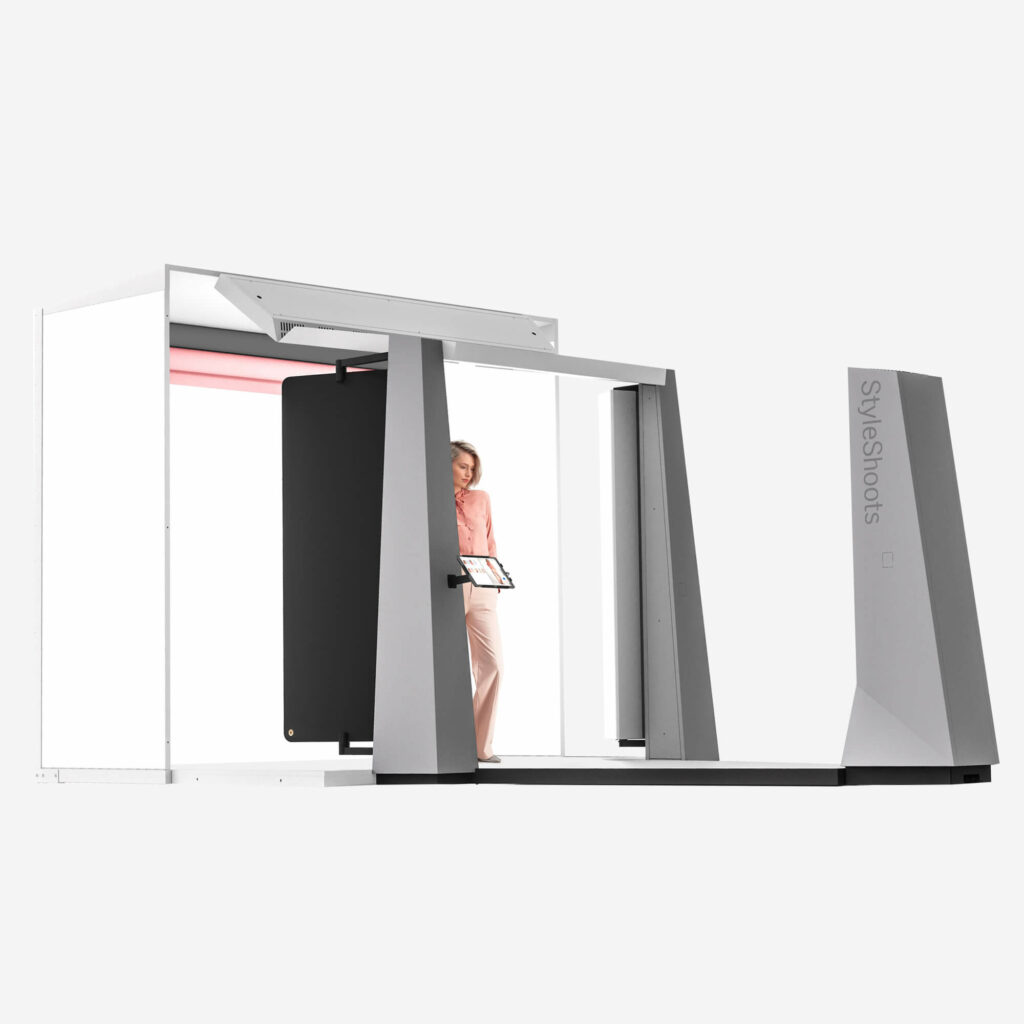 Model photography and video creation just got easy. The StyleShoots Live machine is an all-in-one content creation booth that provides an automated full crew experience for the amateur user. With the need to feed your digital channels with more content than ever before, your consumers will enjoy this high-quality content that's produced faster, better, and for less expensive. StyleShoots Live is perfect for on-model garment shots and large products such as furniture. Experiment with set design and hundreds of lighting options, and enjoy automated editing at the touch of a button.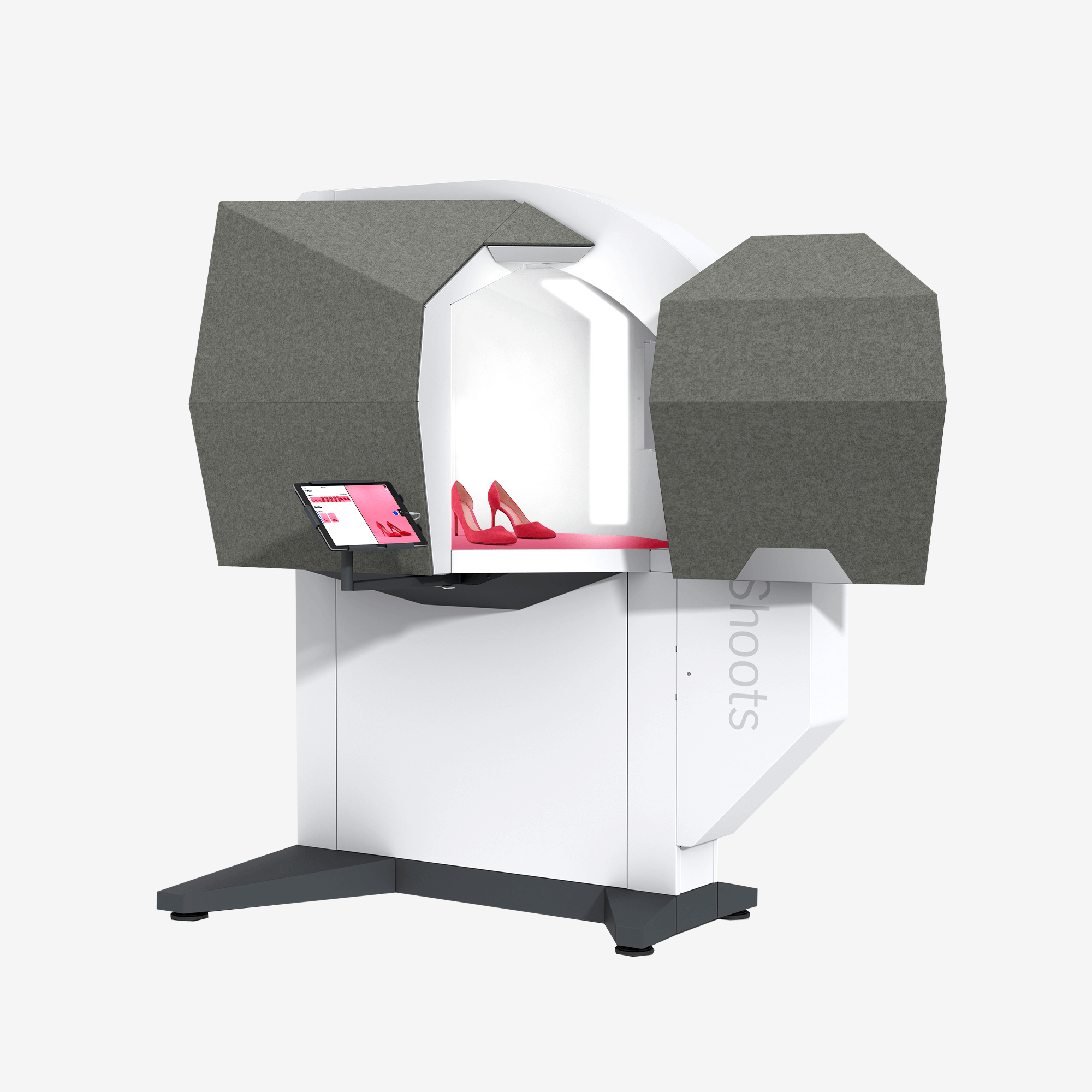 StyleShoots Eclipse Machine
A streamlined content creation solution for your small product photography. The StyleShoots Eclipse machine allows your in-house staff to produce beautiful photography and professional video content from your own easy-to-use photo booth. Utilising Canon EOS cameras, this next-generation content creation solution will produce images for your store and social media that surpass your expectations. Make beautiful still-life images, and engage automated editing features that do the work for you. Get in touch today for 360-degree small product photography and video that comes to you fully formed.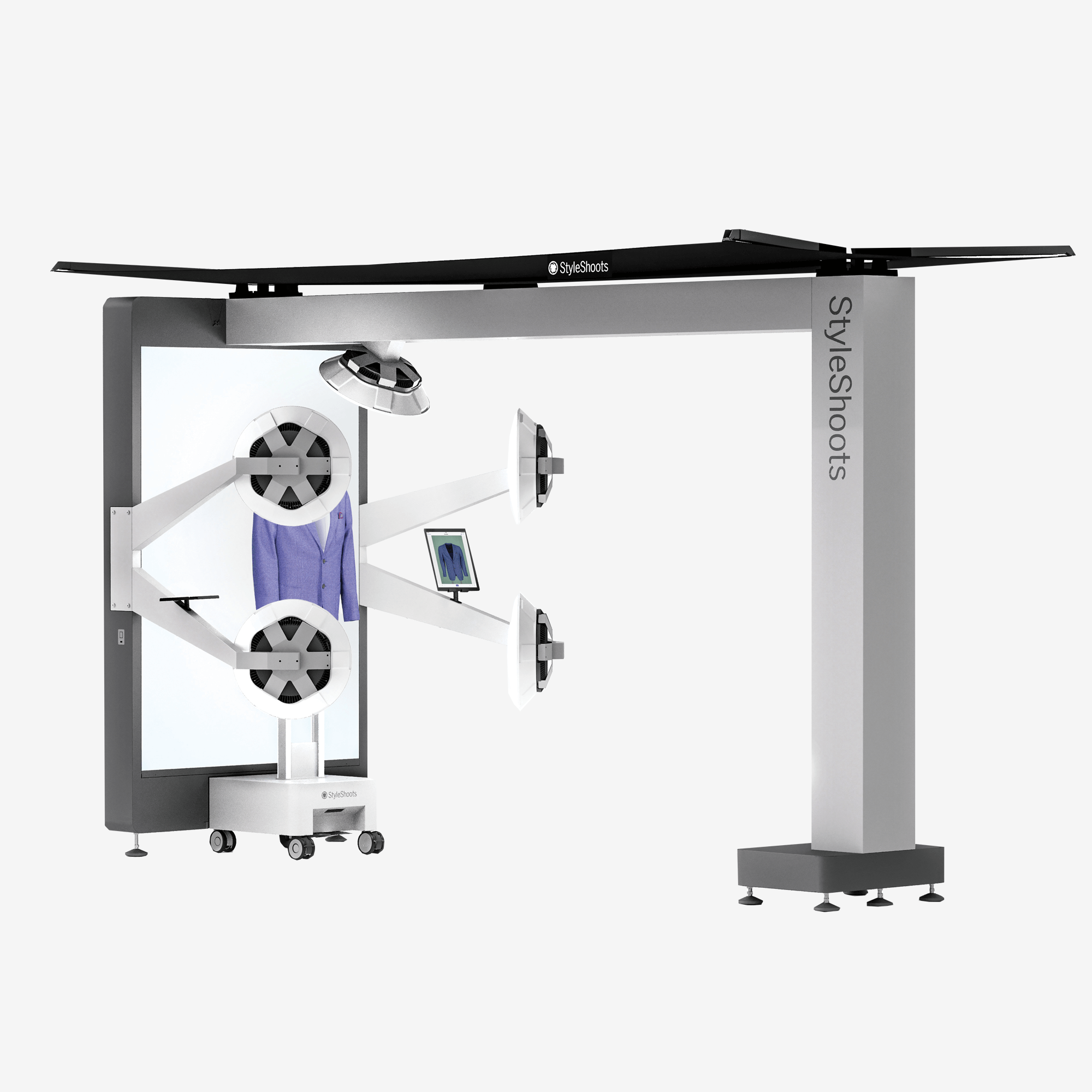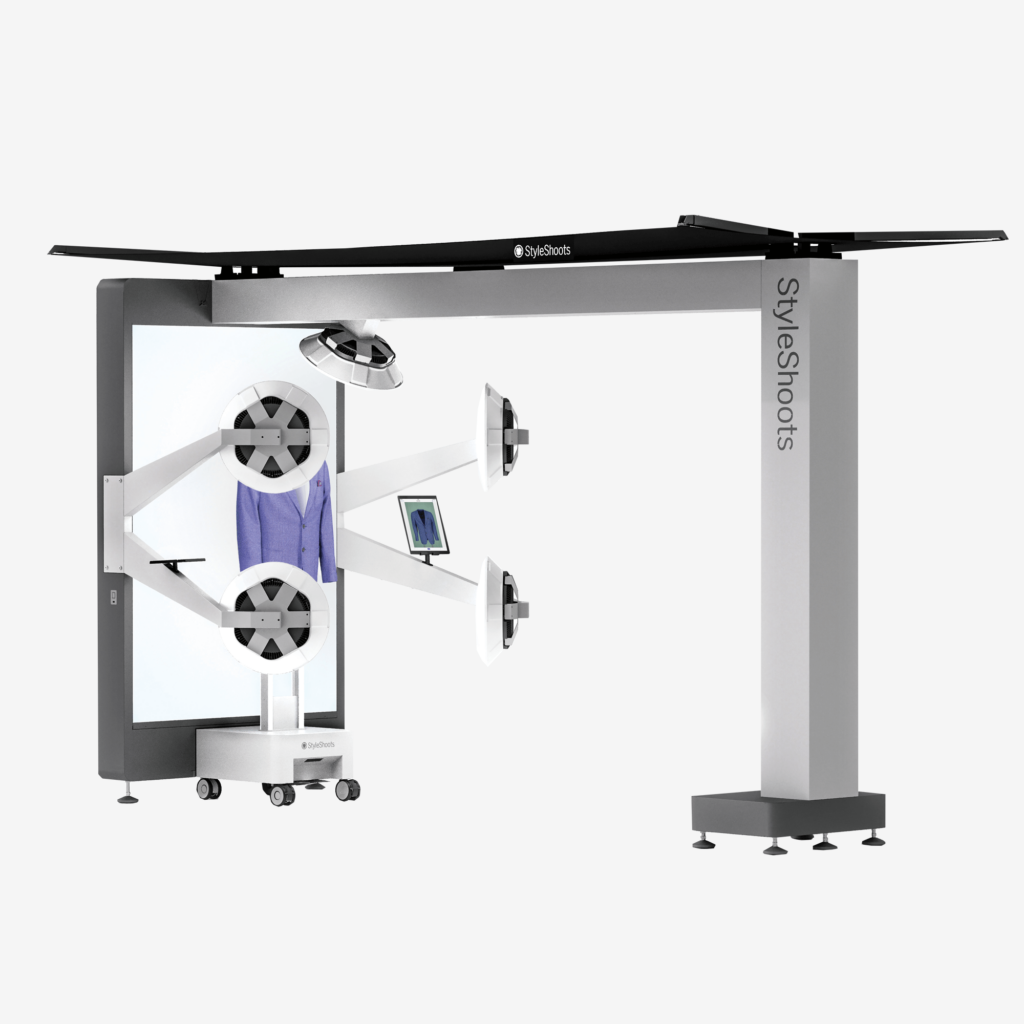 StyleShoots Vertical Machine
Need clear cuts for your garment shots? The StyleShoots Vertical machine pairs with magnetic modular mannequins with professional content creation solutions. Shoot creative hanging images that push style boundaries. Enjoy one-touch shooting, play with multiple backdrops, experiment with lighting, and let the StyleShoots Vertical machine automatically clear cut your imagery. All StyleShoots machines come with a built-in iPad and quality Canon cameras.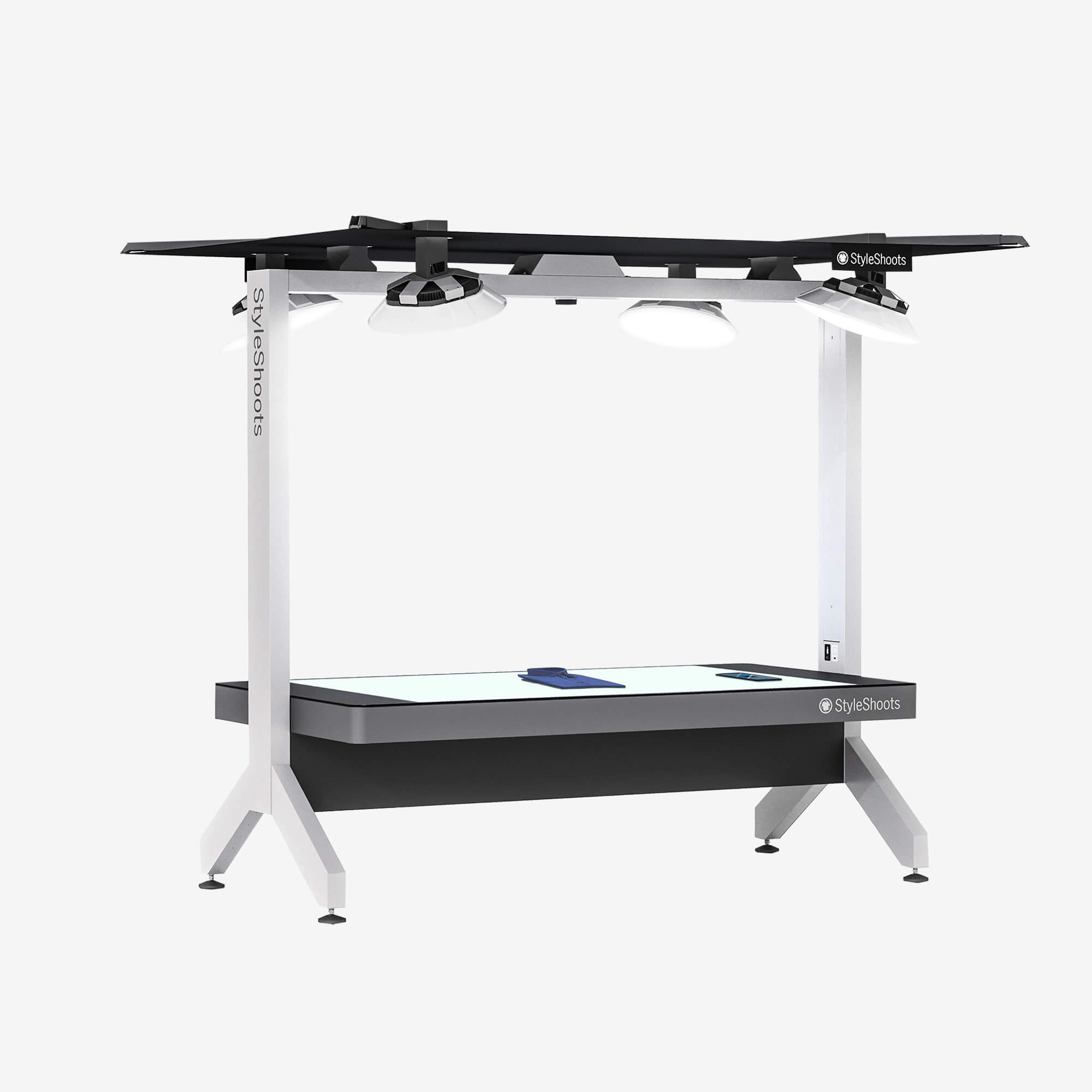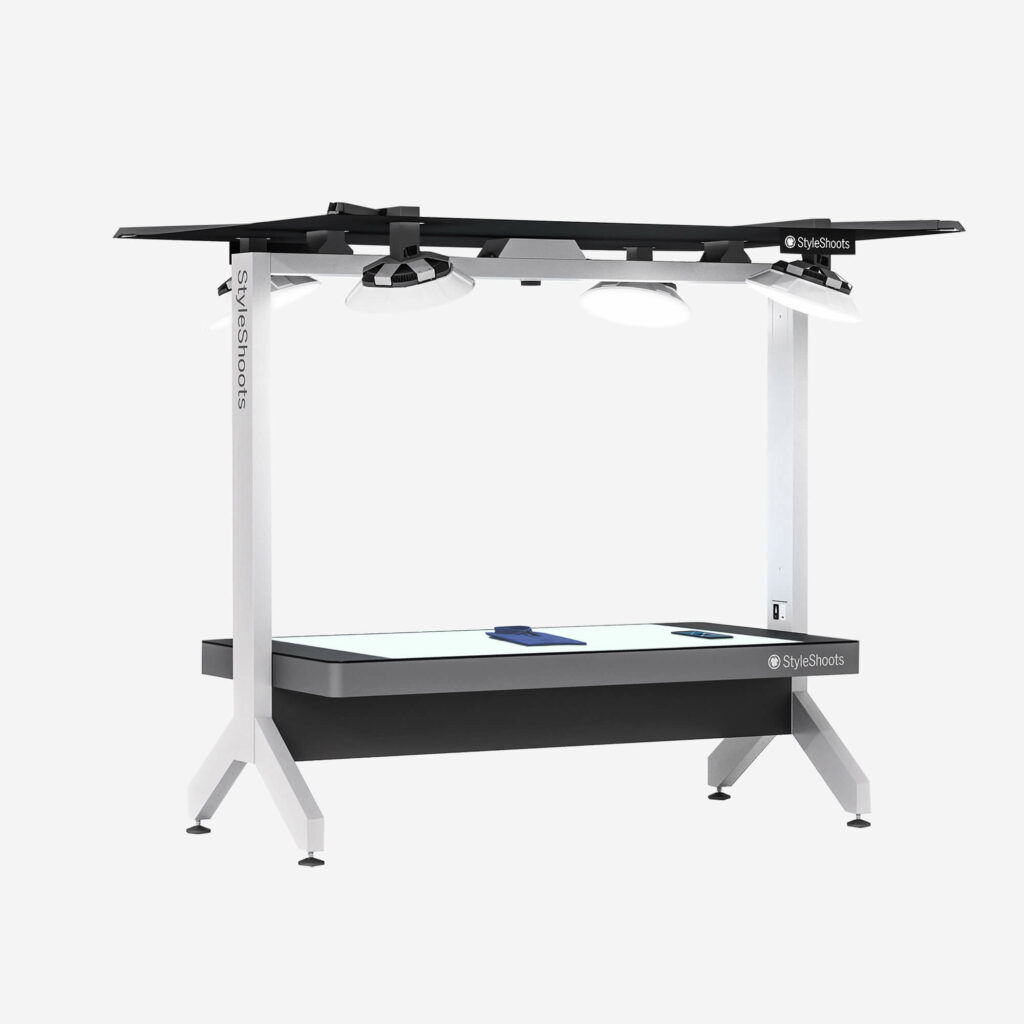 StyleShoots Horizontal Machine
This machine delivers ecommerce and creative flat lay images from a table set that makes the most of your studio space. Easily change lighting and backdrops on the included iPad, cutting out the need for a large traditional crew to shoot your products. This intuitive technology produces automatic clear cut flat lay images every time. The StyleShoots Horizontal machine give you easy access t0 elegant content creation solutions that show your products in their best light.
Our expert team & retail consultants are on-hand to answer any of your questions. Get in touch with us today and let us help you find your content creation solution.