SampleRoom
Your Digital Showroom & Range Planning Tool
Digital Showroom and Range Planning Tool
SampleRoom - Your Visual Merchandising Software
Our digital showroom software, merchandise, and range planning tool are designed for buyers and sales teams alike. Visualise your range collection information and enable the latest information to reach customers quickly and facilitate a smooth wholesale sell-in process. LookDepot brings you SampleRoom—the ultimate showroom interior design software, it's simple, it's cost-effective, and it's revolutionising retail.
"You have quicker and more effective communication from HQ to store, and store to HQ. This digital showroom software gives us a bigger and faster outcome."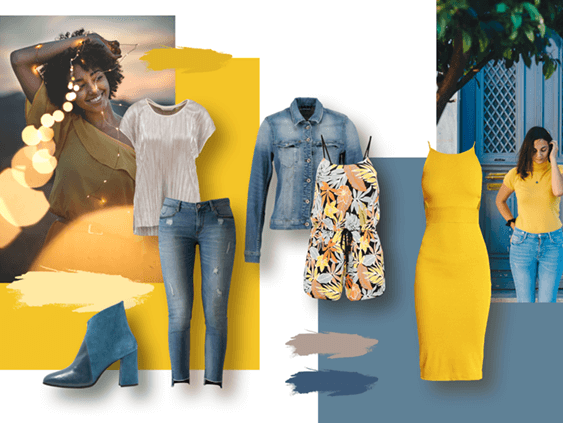 Visualise your product range and virtual store
With SampleRoom, all your product data is highly visual, making it easier to plan, manage, and execute collections. Each item you are browsing for your collection can be placed on a virtual rack or shelf. You can also move items around with the showroom interior design software and understand precisely what you need.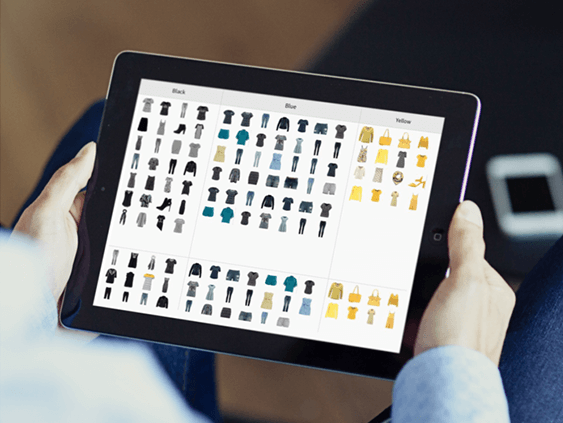 Transform your sales experience
Analyse, update, and share information with your entire team, merchandise, and range planning departments. This is showroom interior design software that will streamline, simplify, and promote your product through the power of technology.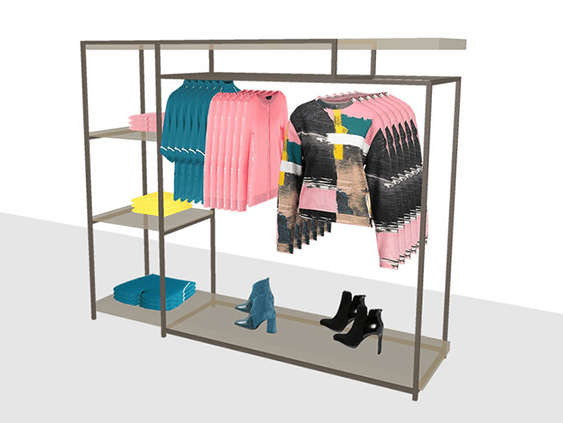 More results, less time and less money
From sample production to sales, visualise your collections better and save more money with better sourcing overviews, and more relevant visuals from your virtual store. SampleRoom showroom software removes uncertainty as you build your range.
SampleRoom works for you.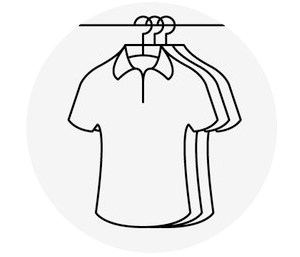 Access precision for your wholesale sell-in processes.
Present instant, visual merchandising collection overviews.
Digitally view all items and create virtual custom catalogues with ease.
Get instant access to information via the cloud-based system.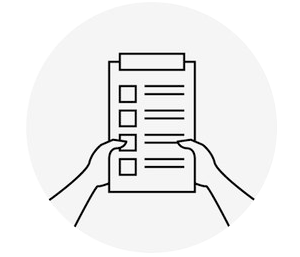 Conceptualise your range with integrated product data.
Cloud-based technology allows remote access wherever you are.
Effortlessly create and share storyboards. 
Capture product images via any device and immediately update pre-buying overviews.
Our 3D Software allows teams from every department to interact with realistic renderings of your collection.
Go further with our innovative solutions and raise the bar of your wholesale and retail presentations. SampleRoom digital showroom software allows you to run highly polished presentations with precise costings factored in, bringing a new level of organisation and cost-efficiency to your retail business. Catalogues can be manipulated interactively within the virtual SampleRoom, collaborate remotely with your team, and make your retail offering the best it can be.
A new benchmark for fashion wholesale. Our digital showroom software transforms your entire sales experience. LookDepot brings you SampleRoom, so you can bring a whole new level of engagement to your wholesale buy-in processes. The future of retail stock management is here. It's user-friendly, and it's so far ahead of your current system you won't believe your eyes.